Patrick Malloy Communities was honored on November 11, 2017 at the OMNI-CNN Center in Atlanta with 3 gold OBIE awards and 8 silver awards by the Greater Atlanta Homebuilders Association.  The OBIE awards are one of the highest honors that new home builders in Atlanta can receive.  To have the admiration of your peers for great achievement is very exciting.  Our OBIE awards showcase the hard work that goes on all year long from everyone here at Patrick Malloy Communities.
The OBIE Awards program is presented by the Greater Atlanta Home Builders Association, Inc.'s Sales and Marketing Council to honor excellence in building, remodeling, marketing and personal achievement in the home building industry.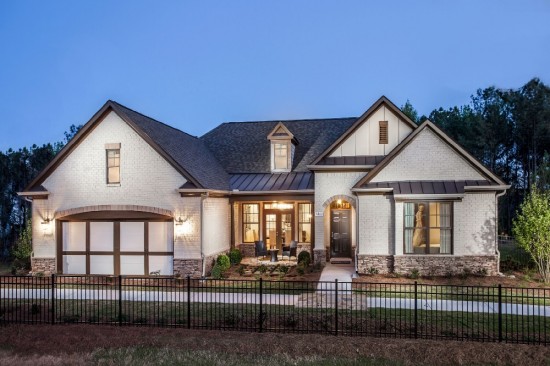 The Gold Awards:  
Best Building Design $400,000 – $499,999 Kyle Farm – Wellington [seen above]


Best Print Ad- New Home Pub – PMC Corporation

Best Ad Campaign under $10K – Horizon at Laurel Canyon Grand Opening
The Silver Awards:
Best Building Design $400,000 – $499,999 – Kyle Farm – Ashbourne [seen below]


Best Model Home/Sales Office – Kyle Farm

Best Brochure – Community – Kyle Farm

Best Realtor Promotion – Kyle Farm

Best Marketing Cam/Promo Under $10K – Kyle Farm

Best Logo – Corporate – Patrick Malloy Communities

Best Social Media Campaign – Patrick Malloy Communities

Best Interior Merchandising  Horizon $500,000 – $599,999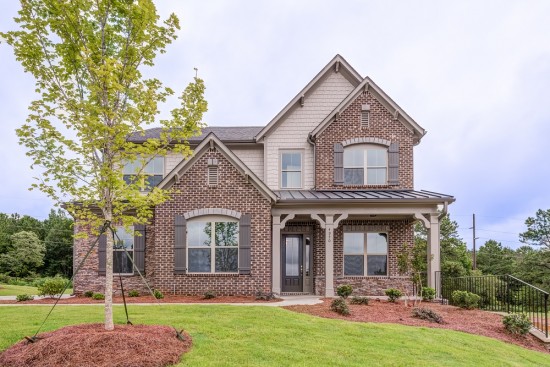 Patrick Malloy Communities (PMC) was founded in 1994 by Patrick Malloy, in an era when your home was part of your neighborhood, and your neighborhood was part of your life. That core focus remains strong today, with the family's third generation at the helm.  Ballantry Homes (BH) was founded more than 20 years ago by David Hill. Since that time BH has become one of the largest and most acclaimed homebuilders in the Greater Toronto Area. 
Leveraging the long history of PMC in Metro Atlanta, the two companies now operate under the name Patrick Malloy Communities. David Hill and Patrick Malloy continue their long-standing tradition and commitment to building high-quality homes that offer exceptional features in neighborhoods that enhance people's lives and cultivate a sense of community.