Are you a baby boomer who's lived in your current house for a long time and you're ready for a change? If you're thinking about selling your house, you have a lot to consider. Will you move to a different state or stay nearby? Is it time to downsize or do you want more space to accommodate your loved ones?
But maybe the biggest consideration boils down to this – will you buy your next home or choose to rent instead? That decision ultimately depends on your current situation and your future plans. Here are two important factors to help you decide what's right for you.
Expect Rents to Keep Going Up
The graph below uses data from the Census to show how rents have been climbing steadily since 1988. Rents have been going up consistently over the long run. If you choose to rent, there's a risk your rental payment will go up each time you renew your lease. Having a higher rental expense may not be something you want to deal with every year.
Owning Your Home Comes with Unique Benefits
When you buy a home with a fixed-rate mortgage, it helps stabilize your monthly housing payment. This allows you to lock in your monthly payment for the duration of your home loan. That keeps your payments steady and predictable for the long haul. Freddie Mac sums it up like this:
". . . homeowners with fixed-rate loans will see little to no change to their monthly housing cost over the life of their loan. You can be confident in knowing that your mortgage payments won't change much in the long term, even when life's other costs do."
According to AARP, buying your next home is a better long-term strategy than renting:
"Though each option has pros and cons, buying provides more pros, with a broader range of benefits."
Read full article on KeepingCurrentMatters.com.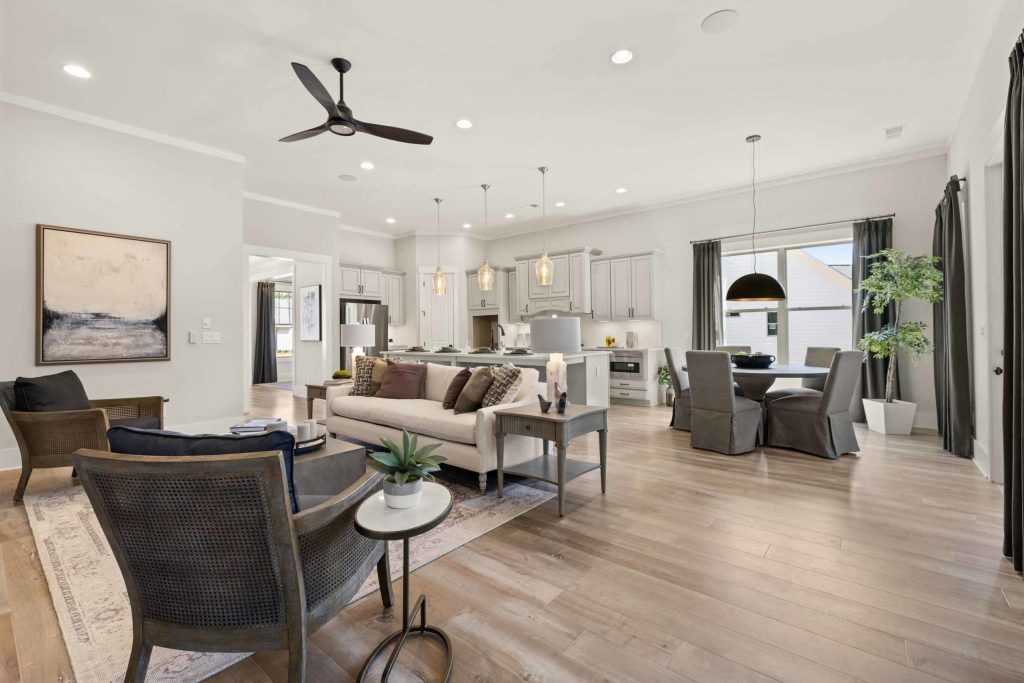 Come and check out our new community in the Snellville/Gwinnett area.  The available floor plans include ranch style construction with square footage ranging from 1,400 up to approximately 2,800 with eight floor plans from which to choose. See all floor plans here  At this time, there are 40 available home sites in Phase I. Here is a link to virtual tours of plans.
Contact us for a tour of our active adult community, designer-decorated models, design gallery, and world-class resort amenities.
This centrally located community will have easy access to Snellville, Stone Mountain, Lawrenceville, Loganville and Atlanta.  All of the towns in this area hold many community events, farmers markets and have a large venue of shopping and eateries.  You will be very near to Stone Mountain Park for hiking, picnicking, events and more!
New 55+ Active Adult Homes in Snellville priced from the $400s. 
Now Selling Phase 1
Join VIP list now to be first to know.
Talk To A Soleil Summit Chase Agent
Sales Center:  3465 Rosebud Rd. SW, Snellville, GA  30078
Sales Center Hours:  Saturday:  11am – 6pm and Sunday 1pm – 6pm
Shay Whelan